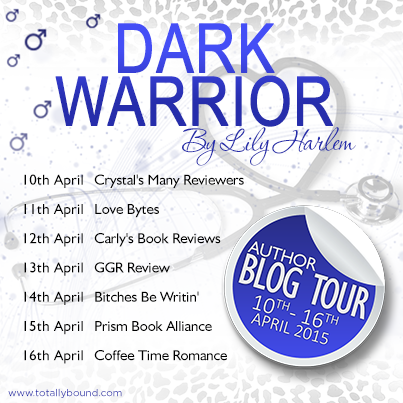 Check out all the Dark Warrior tour stops and get the inside scoop on my sexy new MM novel set in Africa.
Follow the Dark Warrior blog tour excerpts in date order to read the next installment from a steamy sample chapter, each post will run onto each other throughout the tour - and yes, it's HOT!
Buy your copy from Totally Bound and get a bonus sexy scene. Also available from all other good book retailers in both ebook and paperback.